The vitality of the Sailing Valley
Publié le 10 December 2020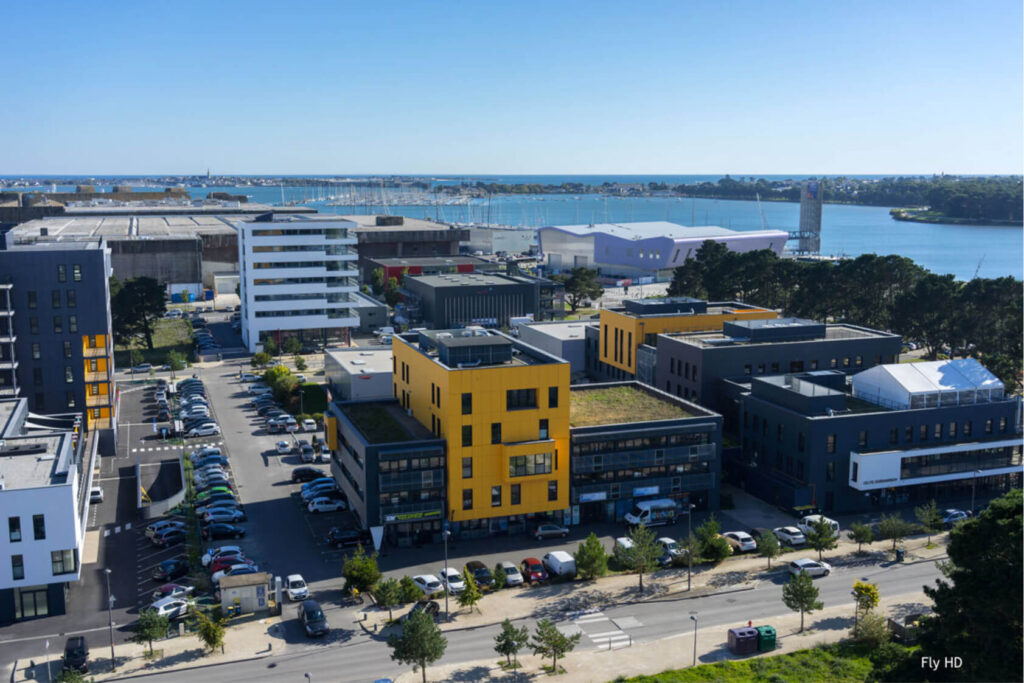 The submarine base in Lorient is a legacy of a very bloody Second World War. It has now been converted to form a vital part of the city's economic and cultural life.
The inhabitants of Lorient have taken possession of this 25-hectare concrete fortress, now referred to as Lorient La Base, and its brownfield sites have been used to raise new buildings. The district is home to restaurants, museums, businesses, terraces, etc., along with an offshore racing base that has become the European gold standard.
Several skippers at the top of their game have chosen Lorient La Base as their home port, since it has everything needed to support some of the most highly regarded ocean racing teams.
More than a kilometer of docks is dedicated to racing boats, with offices by the waterside, huge sheds, direct access to the sea, companies specializing in the boat industry or sea safety, etc. The ecosystem is beneficial to sailing professionals, with about fifty companies working exclusively in this sector (architects, boatyards, sailmakers, high-tech, supplies, etc.) with the addition of about thirty specialized training courses.
Retour aux actualités